Prince Ludwig Ferdinand
From Kaiserreich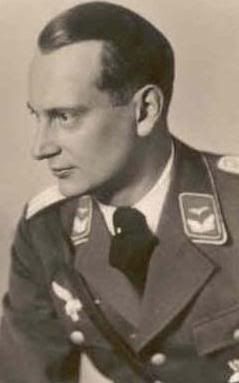 Prinz Ludwig Ferdinand of Prussia
Ludwig Ferdinand Viktor Eduard Albert Michael Hubertus von Hohenzollern (born on November, 9 1909 in Potsdam, Germany) is a Prince of the House of Hohenzollern. The second son of the Kronprinz Wilhelm, he is the current third in line to the German and Prussian thrones. However, due to the behaviour of his brother the Prince Wilhelm, he could eventually become the future German Kaiser under the name of Ludwig Ferdinand.
Biography
The second son of the Kronprinz Wilhelm and his wife the Duchess Cecilie of Mecklenburg-Schwerin, Prince Ludwig Ferdinand was born in 1907 in Potsdam.. On his tenth birthday, like his brother, he was created a lieutenant in the 1st Guards Regiment, and was given the Order of the Black Eagle by his grandfather, the Kaiser Wilhelm II. After the Weltkrieg, the Imperial Family, wanting to show its attachment to modernization, wanted that the youngest Princes of the Hohenzollern Family attend the Potsdam Gymnasium like normal German teenagers. After graduating from secondary school in 1925, he travelled to South America and after his return, began studies on economy and law in Berlin. He thus deviated from his family's tradition to not focus on a military career. Graduated in 1931 with a thesis on immigration in La Plata, Prince Ludwig Ferdinand decided to travel to the United States, authorized by his grandfather who was still a great admirer of this country, he settled for some time in Detroit, where he befriended Henry Ford, and later to Hollywood, where he wanted to continue his love affair with actress Lili Damita. However, his father came personally to California and persuaded his son to return to Germany, as the Imperial Family couldn't accept another potential scandal.
Political future
Due to both his grandfather and his father's old ages and the Kronprinz's poor personnality, many political experts were focusing on his older brother, the Prince Wilhelm. But due to the latter's affair with Dorothea von Salviati, some began to took interest on the Prince Ludwig Ferdinand. Having decided to not pursue the military tradition of the Hohenzollerns, his potential arrival to the throne could mean a great political upheaval. Many democrats support the cause of the Prince, considering his open-minded behaviour as a chance for the establishment of a more democratic system in Germany. His would-be reign could instead be one of industrial development, focused on economy like the Prince, who has often wished that a industrial system similar to the American one was established in Mitteleuropa. Vehemently espressing his disapproval of National-Populism, his tenure as Kaiser could also mean the end of the GDVP's influence in German politics. In other terms, Prince Ludwig Ferdinand, if he rises to the throne, could appear as the man of the second golden age of German economy, if she manages to overcome the upcoming crisis. The Prince could even be a great political symbol in foreign policies: a German Kaiser trained for capitalism against the Syndicalist foes.