Prince August Wilhelm
From Kaiserreich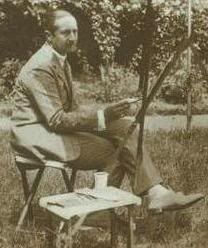 Prinz August Wilhelm of Prussia
August Wilhelm Heinrich Günther Viktor von Hohenzollern (born in Potsdam, Germany, on January, 29 1887) is a Prince of the House of Hohenzollern. The fourth son of Kaiser Wilhelm II, he is a strong supporter of Ernst Röhm, chairman of the national-populist and Pan-Germanist Grossdeutsche Volkspartei.
Biography
Early life
Born in Potsdam to then Crown Prince Wilhelm of Prussia and Duchess Augusta Viktoria of Schleswig-Holstein, Prince August Wilhelm was educated on Plön Prinzenhaus and attended the universities of Bönn, Berlin and Strassburg, receiving in 1907 a Doctorate in Political Sciences. Marrying in 1908 to his cousin Princess Alexander Victoria of Schleswig-Holstein-Sonderburg-Glücksburg, his house in Potsdam quickly became a meeting place for artists and scholars. During the Weltkrieg, he was named governor of the Ruppin district, developing a great friendship with his personal aide, Hans Georg von Mackensen, son of Field Marshal August von Mackensen. Some rumours, always denied by the Imperial Family, claimed that he had a homosexual relationship with him, contributing to the failure of his marriage with Princess Alexandra Victoria, to whom he divorced in 1920. Taking drawing lessons from Arthur Kampf, Prince August Wilhelm earned substantial incomes from the selling of his paintings.
Rallying to the GDVP
Sometimes criticized for his official approvals of agressive German settlement and attacks against Native populations in the Mitteleuropa, August Wilhelm's links with Pan-Germanism came to a national prominence then it was revealed in 1930 that he had suscribed to the Grossdeutsche Volkspartei in early 1925. After vehement denials from the Imperial Family, Prince August Wilhelm made official his membership to the National-Populist GDVP, much to its father the Kaiser Wilhelm II's disapproval. Many photographs eventually showed him shaking hands of GDVP leaders such as Ernst Röhm, Gregor Strasser or Rudolf Hess. His father forbade him to appear on the ballot in the 1931 general elections as GDVP candidate to the Reichstag for Prussia, and Prince August Wilhelm made a scandalous appearance in the 1933 GDVP Congress, making a virulent speech against the "semetics who were corrupting Germany" and "called for a Crusade against Syndicalism and the inferior races". Making another scandal in Germany, the Prince's rallying to National-Populism was certainly determinant in making the GDVP a "respectuous" party. The right wing of the movement sees him as a example of traditional elites' approval of Pan-Germanism and as a possible Head of State in a future National-Populist Germany, while the left wing estimates that Röhm has betrayed the revolutionnary expectations of National-Populism by accepting a Hohenzollern prince.
Family
Prince August Wilhelm was married from October, 22 1908 to March 1920 to Princess Alexandra Victoria von Schleswig-Holstein-Sonderburg-Glücksburg , born on April, 21 1887. They had one son together, Prince Alexander Ferdinand Albrecht Achilles Wilhelm Joseph Viktor Carl Feodor, born on December, 26 1912.